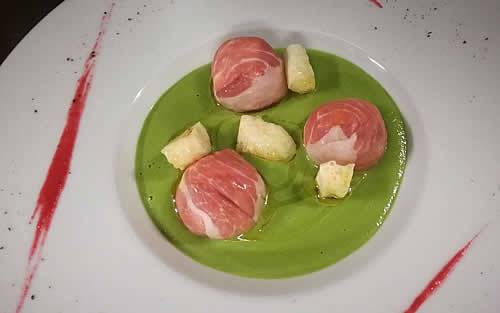 To be sure, our guests don't come to satisfy their "hunger". For eating is a first and foremost pleasure, and our restaurant guests seek something different, something they would hardly find at home.
The Zafferano Restaurant by Casanova di Pescille is the right place for you.
Let me be your guide: What would you say, if we started with, one mousse bouche, a small and balanced cream of peas with ricotta and crispy ham?
To follow that, I would suggest a trio of appetizers consisting of wonderful caramelised onions with Parmesan sauce, asparagus flan with saffron cream (grown and loved by the restaurant owners so much as to organise a tour of the crops of this flavourful crocus, crowned of course with a proper tasting) and the traditional Chianti tuna with beans.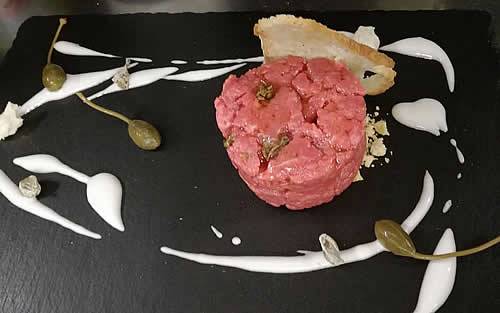 As a first course, you can try the ricotta gnocchi with fresh spinach and crumbs, and then taste three different mains, all savoury and sharing a common trait: meat quality.
Anchovy flavoured sliced steak
Pork tenderloin with apples and truffle
Lamb chops
…all served with a mix of grilled vegetables.
To wrap it up, let me offer you tartelettes with lemon and sage cream, and a 70% cocoa flan with seriously spicy chili peppers.

All accompanied by an excellent house wine, Vernaccia di San Gimignano, and a final round of schnapps to end on a high note.
These mouth-watering delights await you at Zafferano restaurant in San Gimignano; don´t grow attached to them tough, as the menu changes at least three times in seven months, to guarantee the seasonality of the products.
The Fanciullini Family
Casanova di Pescille, Agritourism since 1987