The chef – Saverio Fanciullini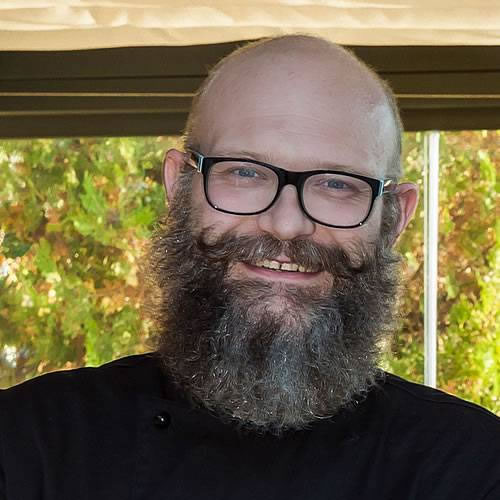 Hello to all,
My name is Saverio Fanciullini, chef of the Zafferano restaurant by Casanova di Pescille.
Nowadays, one hears or reads the word "chef" almost daily, a term often abused and thus devalued. For me though, "chef" means much more than the mere word conveys: it is a dream, a destination, and a serious challenge.
My passion for cooking is not a kid's dream but something I carried inside me since February 5, 1984.
Why would I say that? Throughout my life, cooking has been my only fixation and desire.
I endured many sacrifices to pursue my passion, which also - I admit- had its share of fun: at 14, I would leave home Monday morning at 4.30 to go to school, to the Hotel Institute and for "G. Minuto" catering, by Marina di Massa. I returned home on Saturday afternoon, nibbled something on passing, said hello to my dad, mom and sister and was gone again, on my way to work.
And this was so because, as the Tuscan saying goes (quando una cosa ti "garba"), people will sacrifice their free time and friendships to pursue their true dreams.
My school period ended on July 3, 2003, with the corresponding diploma.
From then on, it was a crescendo of experiences and emotions in the culinary field: I worked in various restaurants in Tuscany, a fulfilling period that expanded my technical notions whilst helping me refine my skills in the kitchen. In 2009, all this led to the opening of my restaurant, Zafferano by Casanova di Pescille.
Truth to be told, I hardly miss the tough, early days of this endeavour, when I felt an enormous responsibility inside. But thanks to our guests and especially to my staff, which is also my family, we pulled through; we have been in business now for a few years, with commitment, effort but also a great deal of satisfaction.
On October 6, 2016, my daughter Amelia was born: I wish for you and your loved ones to fulfil all your desires, devoting your time to whatever makes you feel good... as was indeed my case.
Chef Saverio Fanciullini